Our commitment is your guarantee.
Our goal is to help every one of our customers become leaders within their specific industry in their marketplace. Though every business may have a vision, it takes an experienced logistics service and warehouse to help carry out that vision.
Therefore, we provide you with service fulfillment warehouse and logistics that will help grow your business. Give us the opportunity to earn your trust and let NCTH become a valuable part of your success!
– Mr. Alloy Tsai Director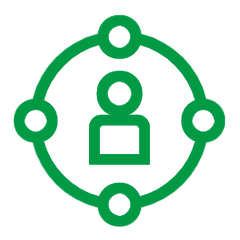 Business Philosophy
Integrity first, pragmatic management, quality first, professionalism first.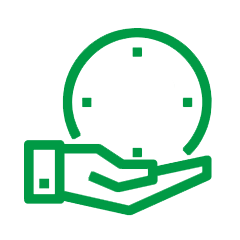 Mission
Professionalism, service, enthusiasm, transcendence.

Vision
Based in Taiwan, looking to Asia, your trusted professional materials partner.
NCTH Service
What Can We Do
Founded in 1984, New Chien Te Hang Co., Ltd. has nearly 40 years of practical experience and sales capabilities in the foundry industry. It is mainly engaged in the import and export of various metals, non-ferrous metals, ferroalloys, casting materials, and refractory materials. Provide customers with high-quality and stable supply. Under our company's sustainable management principle of "leading quality and leading technology", we have won the trust of customers and grow at a steady pace every year.  
The annual import volume is about 70,000 tons, large-scale warehouses and various transportation tools are provided by itself, and the inventory is maintained at more than 6,000 tons. The importing countries are the mainland, South Africa, Brazil, Australia, the United States… and other countries, and the main customers are cast iron, cast steel plants, stainless steel plants, copper casting plants, aluminum plants, refractory plants… and other industries. With the progress of the times, we continue to adjust the corporate system to accelerate the pace of internationalization and grow and thrive with you. Moreover, in order to cope with fierce global competition and changes in the structure of the foundry industry, it seems that in addition to maintaining the industry, it is also developing towards a diversified logistics and warehousing industry.
Facebook
Keeping In Touch with Us !
Item
NCTH Milestone
Our history can be traced back to 1984.
At that time, the father of the current chairman, Mr. Cai Jiacong, first pioneered Jiandexing in Kaohsiung, and successfully established Jiandexing Company in 1989 due to smooth business promotion.
During the period, Chairman Cai felt that the foundry industry was concentrated in central Taiwan. In 2002, Chairman Cai went north to Taichung to work hard and set up a Taichung office. In 2007, he leased 33,000 m2 of land in the logistics area from the Taichung Port Authority for use. The office and 3 large-scale factories were built. So far, it has officially settled at the Wuqi Wharf in Taichung, which has advantages in international trade.
After the efforts of all employees, we successfully passed the ISO9001 certification in 2018 and became a company with a good quality management system and a high degree of trust internationally recognized.
Certificate
Contact With World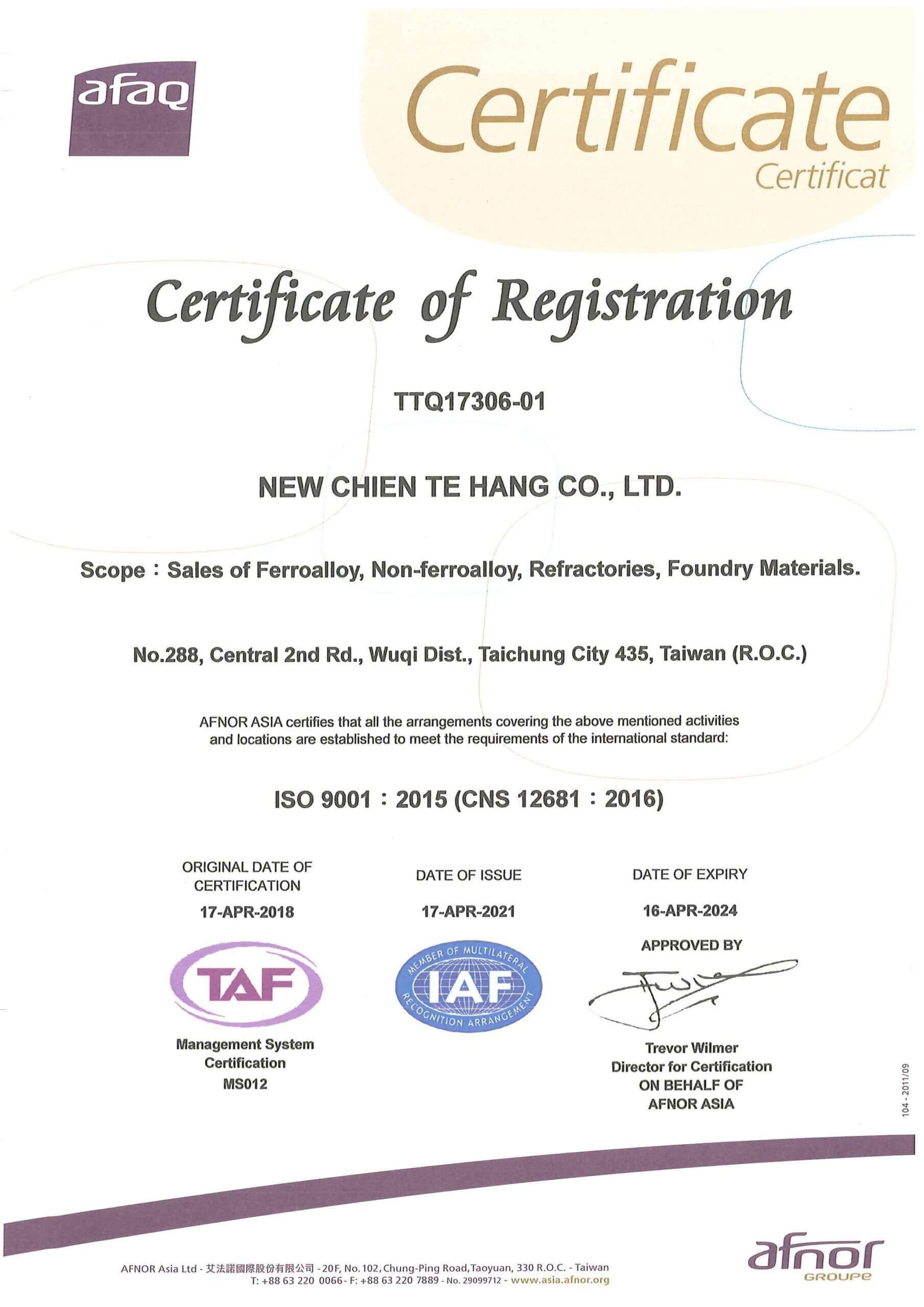 ISO CERTIFICATE
After passing the formal audit in April 2018, it obtained the ISO 9001:2015 certificate. It symbolizes that our company follows the ISO9001:2015 quality management system, and proves that it is in line with international standards and has the ability to meet customer requirements and has a high degree of credibility.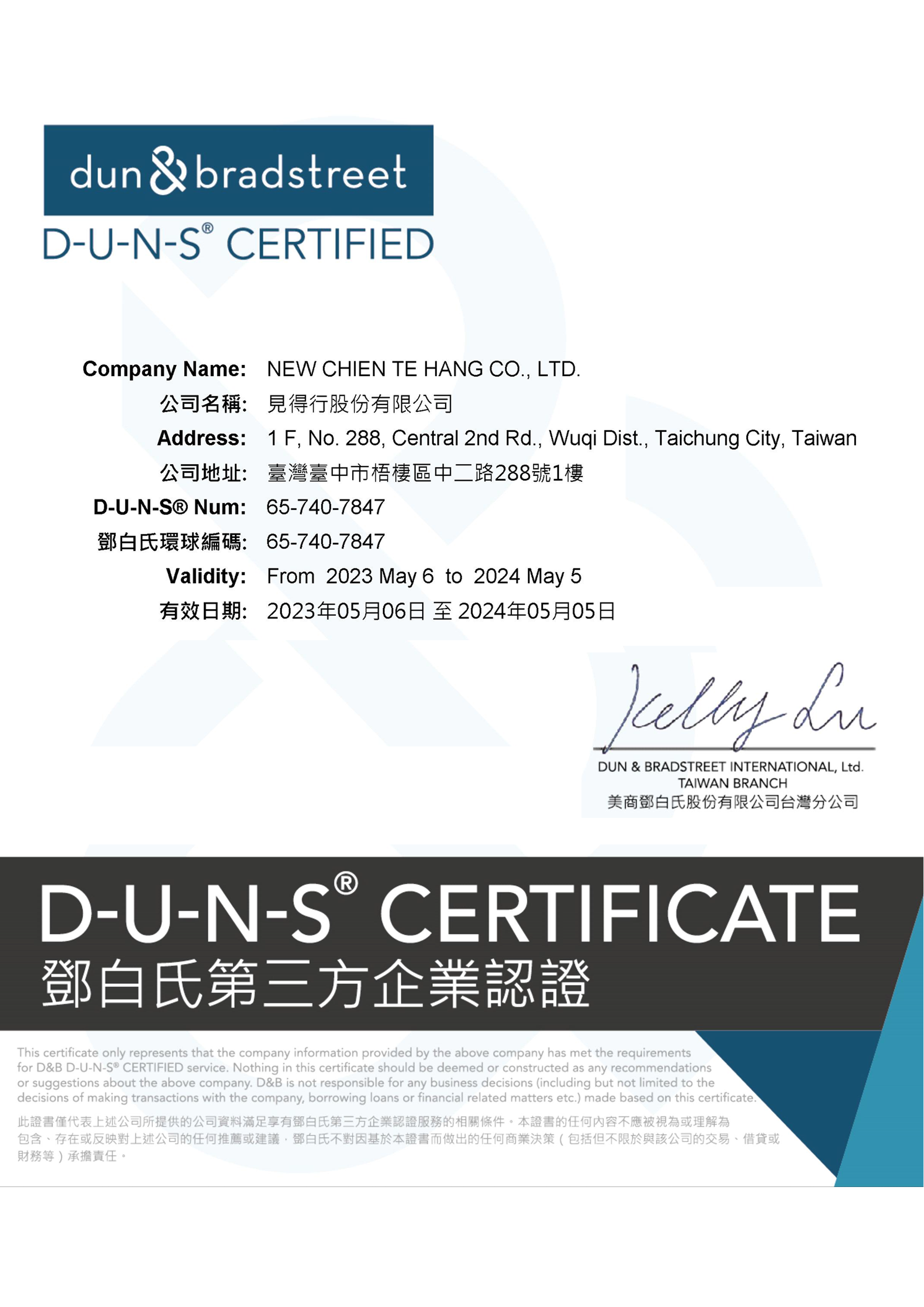 D-U-N-S CERTIFICATE
The corporate information of companies with Dun & Bradstreet's global code allows potential customers or partners to understand your company and helps customers, suppliers or business partners to make wise decisions before cooperation.